Captain Loren V. Heckelman, U. S. Navy (Ret.).
HRCMOAA Transition Assistance Liaison
Loren can be reached at Loren.Heckelman@cox.net.
Click on this link to send an email to Loren.Heckelman@cox.net and use the subject 'Subscribe to HRCMOAA Jobs Network'. You will then receive occasional email information about job fairs, transition information and career opportunities. Use the subject 'Unsubscribe from HRCMOAA Jobs Network' and your address will be removed.

Links provided here are for information only and are not endorsed or verified by the HRCMOAA. As with any site on the web, individuals must use care, safe web surfing practices and form their own opinions about the material presented here.
Funding a College Education
Naval Station Norfolk Monday 5 October 2015
N S A Northwest Thursday 8 October 2015
JEB Little Creek Tuesday 3 November 2015
Naval Station Norfolk Monday 7 December 2015
The Virginia Tidewater Consortium's Educational Opportunity Center (EOC) brings you a briefing that will focus on grants & loans from the federal government, state financial aid programs, surviving scholarship searches, and the overall application process

Hosted by the Navy College Office and FFSC NSA Northwest

Open to all military personnel, retirees, family members, and other base employees/personnel. Normal military base access is required.

Click here for full details
TRANSITIONER & MILITARY SPOUSE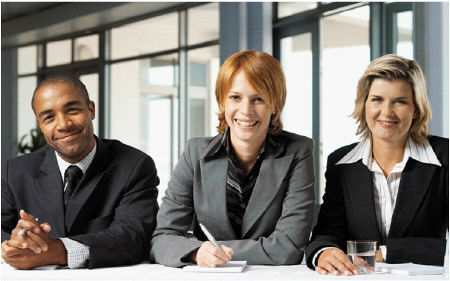 JOB FAIR
Thursday, October 1, 10 a.m. to 2 p.m.
Oceana Conference Center/Officers' Clug
Building 480 on G Avenue (left of aircraft display)
For more information, please call
Fleet & Family Support Center
Oceana at (757) 433-2912
or click here for the Job Fair Flyer
REGISTER TODAY FOR THIS FREE EVENT!
When: Tuesday, October 13, 2015
9:00am - 1:00pm
Where: Ted Constant Convocation Center
4320 Hampton Boulevard
Norfolk, Virginia 23508
Featuring:
100+ Employers Expected
Workshops
Veterans Resources
Career Coaching
College and Trade School Representatives
Onsite Resume and Job Application Computer Lab
**This event is free and open to the public.**
We hope to see you there!
Click here to register today
Questions? Contact Congressman Rigell's District Office:
(757) 687-8290
Verify your Congressional district at www.house.gov www.Facebook.com/RepScottRigell
| | |
| --- | --- |
| | Military Friendly Job Fair |
Date: October 14, 2015
Time: 9 am - 12:30 pm
Location: Virginia Beach Convention Center - Virginia Beach
Save the date for the next Virginia Beach/Norfolk area Corporate Gray Military-Friendly Job Fair on October 14th at the Virginia Beach Convention Center. Job Fair hours are 9:00 am to 12:30 pm, with free employment seminars starting at 8:00 am.

Pre-register via http://corporategray.com/jobfairs/349
Annual Retiree Summit & Career Fair
Saturday, Nov. 7, 8:00 a.m. to 12:00 p.m.
Joint Expeditionary Base Little Creek
Virginia Beach, VA
Commander, Navy Region Mid-Atlantic would like to invite you to the Annual Retiree Summit & Career Fair Saturday, Nov. 7, 8:00 a.m. to 12:00 p.m. at Rockwell Hall gymnasium, Joint Expeditionary Base Little Creek, Virginia Beach, VA.

A series of speakers will provide information on: policies and current issues affecting retirees.

Naval Medical Center Portsmouth will staff a health and information fair and administer free flu shots to eligible beneficiaries.

Representatives from military, federal and community organizations will be on site to provide information about topics of interest to the retiree community to include Defense Finance and Accounting Services and legal assistance.

A career fair will also be held in conjunction with the retiree summit.

For more information, call 757-462-7563 or visit: www.facebook.com/JEBLCFS



If you would like to contact us, please visit AskDFAS
(https://corpweb1.dfas.mil/askDFAS/askRA.jsp).
There you will find a list of Frequently Asked Questions organized by category as well as an option to submit a personalized question.
DAV RecruitMilitary Norfolk
All Veterans Job Fair

On Thursday, November 12, 2015, we are hosting the DAV RecruitMilitary Norfolk All Veterans Job Fair and we expect a great mix of local, regional and national companies.

This job fair is for anyone who has served on active duty at any time, members of the National Guard and reserves, and their spouses.

We are working to create the best event possible for local veterans. In order to help us target the right companies, please let us know what kind of job and career opportunities you are looking for by taking a few minutes to fill out this short survey.

We thank you for your help.

Also, if you know other veterans in the area or those who help veterans in the area, please share this information with them.
Click here to access a flyer for the event.

"Your fair's exhibitor quality was very high. I went to two fairs that day. The other one had 3X the exhibitors, but they were minimum wage jobs and four temp agencies. You had a smaller number of exhibitors, but they were seeking to fill good, well-paying jobs. Thank you."
How To Get A Civilian Job In The Navy
Click below for a "gouge sheet" assembled by the Naval Acquisition Career Center
Click Here for Navy Job Tips